REPLAY: Livestream Video Event With Iva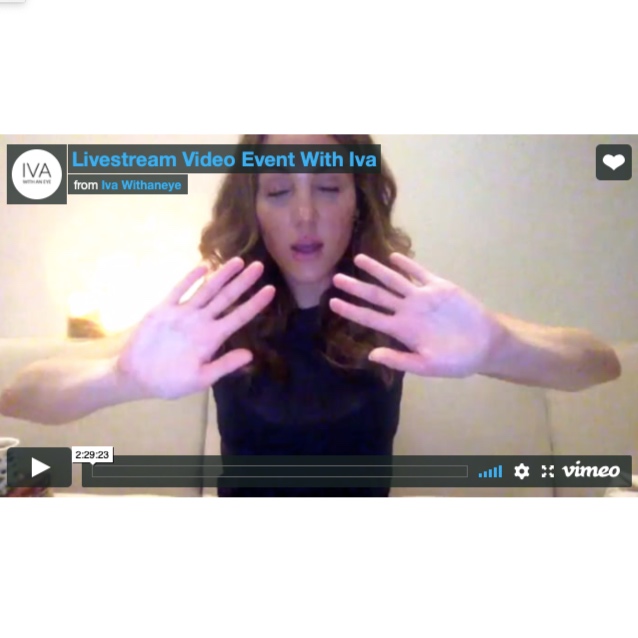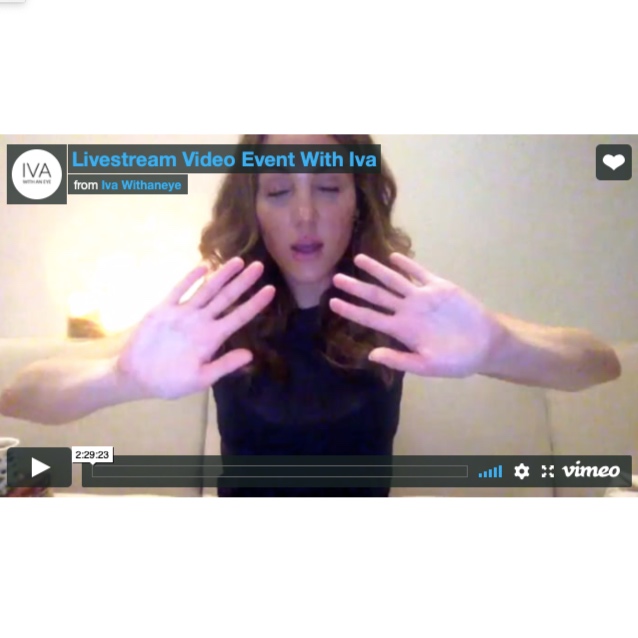 sold out
REPLAY: Livestream Video Event With Iva
Join Iva For This Exclusive Opportunity To Watch, Own & Experience The Video Replay Of Her March 24th Livestream Video Event That Left People Speechless And in Awe For Days After Airing.
The Energy Of This Video Is So Alive And Still Beaming With Soul Transformation & Magnetic Manifestation, And Is Now Available For You Attend From Anywhere In The World In The Comfort & Privacy Of Your Own Space.
What To Expect From This Livestream Video Event:
• A fully channelled clairvoyant group reading and messages from spirit guides
• Deep intra-cellular healing transmissions to activate your unique soul gifts and abilities

• Removal of stress, anxiety, confusion, misdirection and creative blocks

• Peace, clarity and ease within the body, mind and spirit

• Emotional freedom & inner joy; removal of past pains and traumas

• Keen intuition, spiritual insight and discernment

• Assignments & direction on how to move forward into soul-based opportunities and purposeful collaborations

Further Details & Link To Join Will Be Sent Upon Registration. This Is A Single, Per Person Event, And Is Not Shareable Or Transferrable. Please Direct All Questions To eyefrequency@hotmail.com. We Are Always Happy To Assist.
Iva So Looks Forward To Creating Magic & Manifestations With All Who Attend!
LoveMagicBless,
The EYE Crew