Livestream Video Event with Iva: March 24th @ 7PM EST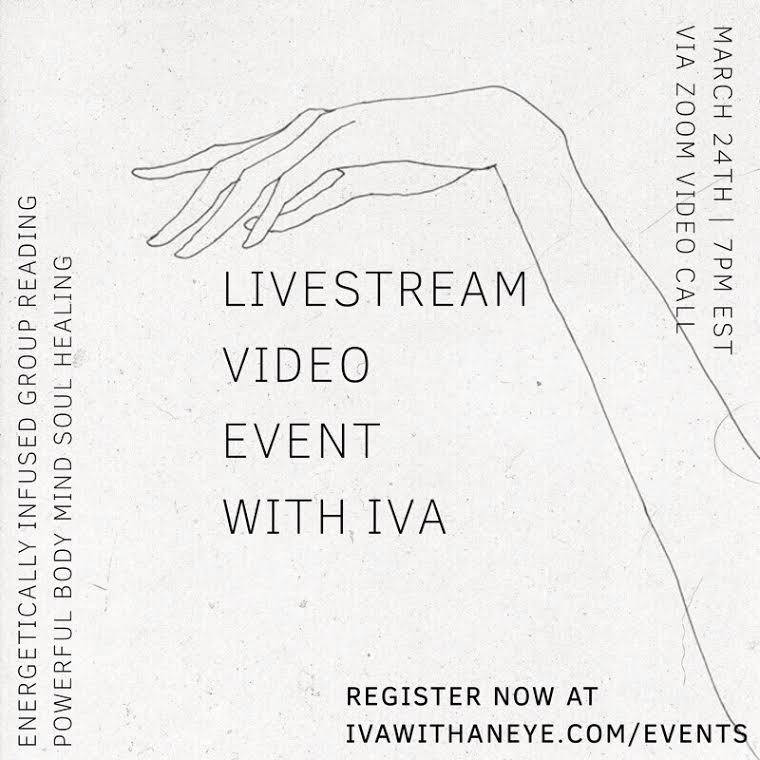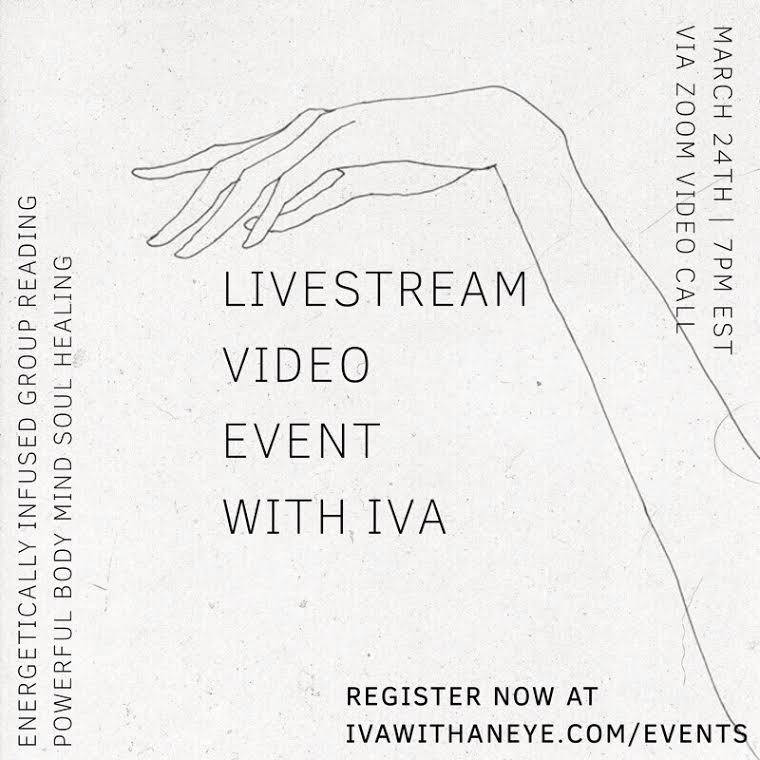 sold out
Livestream Video Event with Iva: March 24th @ 7PM EST
Join Iva on Sunday, March 24th @ 7pm EST for A Powerful Evening of Spirit-Guided Alchemy and Potent Energetic Healing.
This Group Event Will Be Held Live via Zoom Video Call. Attend From Anywhere In The World From The Comfort & Privacy Of Your Own Space.
What To Expect From This Livestream Video Event:
• A fully channelled clairvoyant group reading and messages from spirit guides
• Deep intra-cellular healing transmissions to activate your unique soul gifts and abilities

• Removal of stress, anxiety, confusion, misdirection and creative blocks

• Peace, clarity and ease within the body, mind and spirit

• Emotional freedom & inner joy; removal of past pains and traumas

• Keen intuition, spiritual insight and discernment

• Assignments & direction on how to move forward into soul-based opportunities and purposeful collaborations

Further Details & Link To Join Will Be Sent Upon Registration. This Is A Single, Per Person Event, And Is Not Shareable Or Transferrable. Please Direct All Questions To eyefrequency@hotmail.com. We Are Always Happy To Assist.
Iva So Looks Forward To Creating Magic & Manifestations With All Who Attend!
LoveMagicBless,
The EYE Crew